Plastic Jewellery Boxes
The most affordable and classic ones amongst all the other jewellery boxes we offer, plastic jewellery boxes are so basic and so preferable as far as simplicity is considered. We provide a wide range of Plastic Jewellery boxes made out of the best quality of plastic. Each box is specifically designed for certain type of jewellery like bangles, ring, tops, zumka, chain, etc.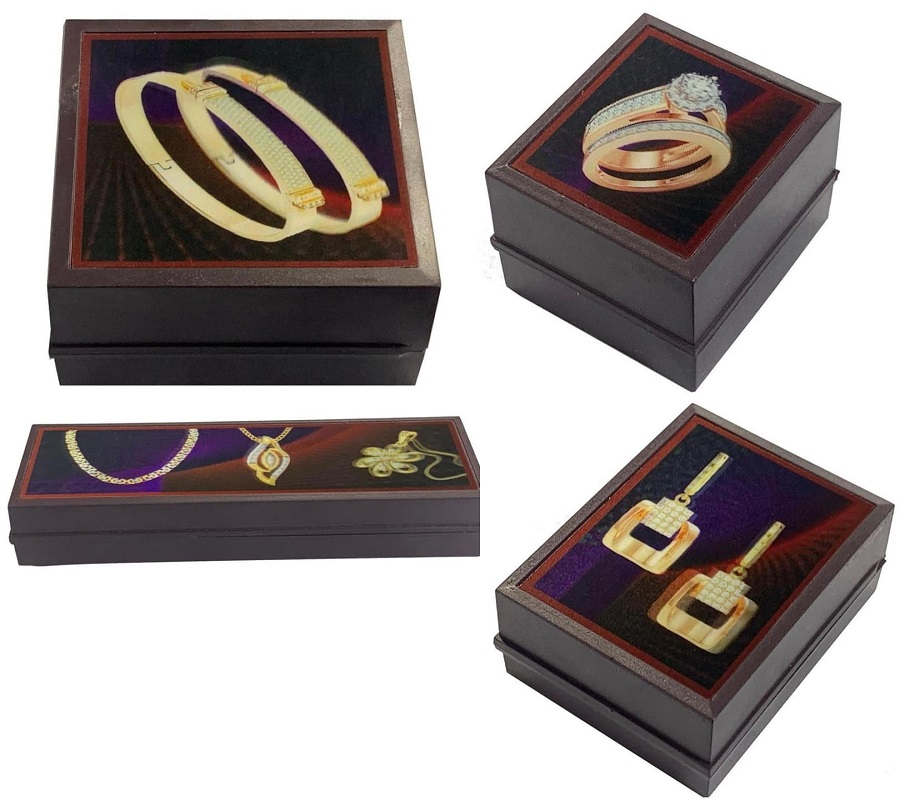 ---
Get a Quote
Plastic Jewelry Boxes
The uniqueness of this range of jewellery boxes is that these are made up of light weight plastic and hence are easy to handle. Maintaining a stock of these is also easier and less space consuming. These boxes can be a perfect match for your jewellery business as this would meet the requirements of the customers in the best way possible along with taking care of your costs on the jewellery boxes.
Nowadays, each customer demands a complimentary box with the jewellery. It is not possible for all the jewellers to go for fancy boxes for all types of customers. Sometimes the cost-effective solution is required in this regard. This is why we call these boxes the classic boxes. This category solves the problem with the same level of elegance and grace. These boxes also look so graceful when the jewellery is packed into it. We have been dealing in Plastic Jewellery boxes since so long. Hence we have the expertise of providing the best quality.
We are one of the leading Plastic Jewellery Box Manufacturers in India specializing in making designer and affordable plastic jewellery boxes. We work for bulk orders on wholesale rates for this plastic jewellery boxes. The range of plastic jewellery boxes offered by us include 6 Bangle Box, Amber Ring Box, Amber Tops Box, Amber Chain Box, Amber Bangle Box, Bright Wood Bangle Box, Bright Wood Zumka Box, Ganapathi Top Box, Ganapathi Chain Box, Ganapathi Ring Box, Ganapathi Bangle Box, Taj Tops Box, Taj Zumka Box, Taj Chain Box, Taj Bangle Box, Plastic Jewellery Box, Plastic Ring Jewellery Box, Plastic Round Shape Jewellery Box, Plastic Jewellery Box, Fancy Plastic Box, Luxury Plastic Box, and Plastic Chain Box.