Exclusive Jewellery Boxes
Would you like to give a rose along with a ring to your loved one? Or a ring in a car? Confused? Go ahead to know how can you do so. We have introduced this very new, very fascinating range of Exclusive Jewelry Boxes exclusively for the people who love things fancy and quirky. As the name suggests, this range of jewelry boxes has exclusive designs which can leave the jewelry lovers awestruck.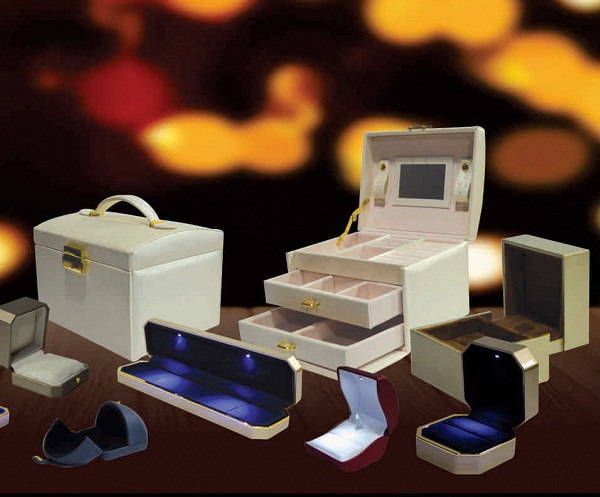 ---
Get a Quote
Exclusive jewelry boxes
If you have an eye for something very unique, out of the world thing, you would absolutely love our exclusive jewelry boxes. These boxes come in mesmerizing patterns which make it a perfect complimentary product for the jewelry. The customers would definitely like to grab a hold of such innovative and unique boxes. Moreover, these boxes can be used for special occasions like engagements, ceremonies etc. as the designs differ from the mainstream jewelry boxes. You can even sell these boxes at prices higher than the basic boxes because of the beautiful designs.
We at Parshwa Padmavati Industries, being one of the leading Jewelry Box Manufacturers in India, always try to come up with the exclusive things. We specialize in making designer jewelry boxes a lot of fun offering unique variety to match all the requirements of the customers. We also offer exclusive wholesale rates when you place bulk orders for this product. Talking about the various boxes covered under this section, We have Fruit Basket Ring Box which looks like a cute little basket to keep the ring in, Car Ring Box which is a miniature of car which can hold ring, Gift Bag Ring Box which looks like a bag but it is a box, Rose Ring Box which is a box with the structure of a rose, Acrylic Ring Box and magnify Ring Box. All the designs are unique and bewildering in its own manner.