LCD Jewellery Boxes
Want to create a repertoire of memories for your loved ones? Wanna have a joy ride down the memory lane? The obvious answer to these questions is a Yes. Who doesn't want to recall the beautiful moments of past? In this era of growing technology, pictures and videos have made this possible. Now the memories stay with us in a sound and clear manner. Same goes with this unique range of LCD jewellery boxes we manufacture.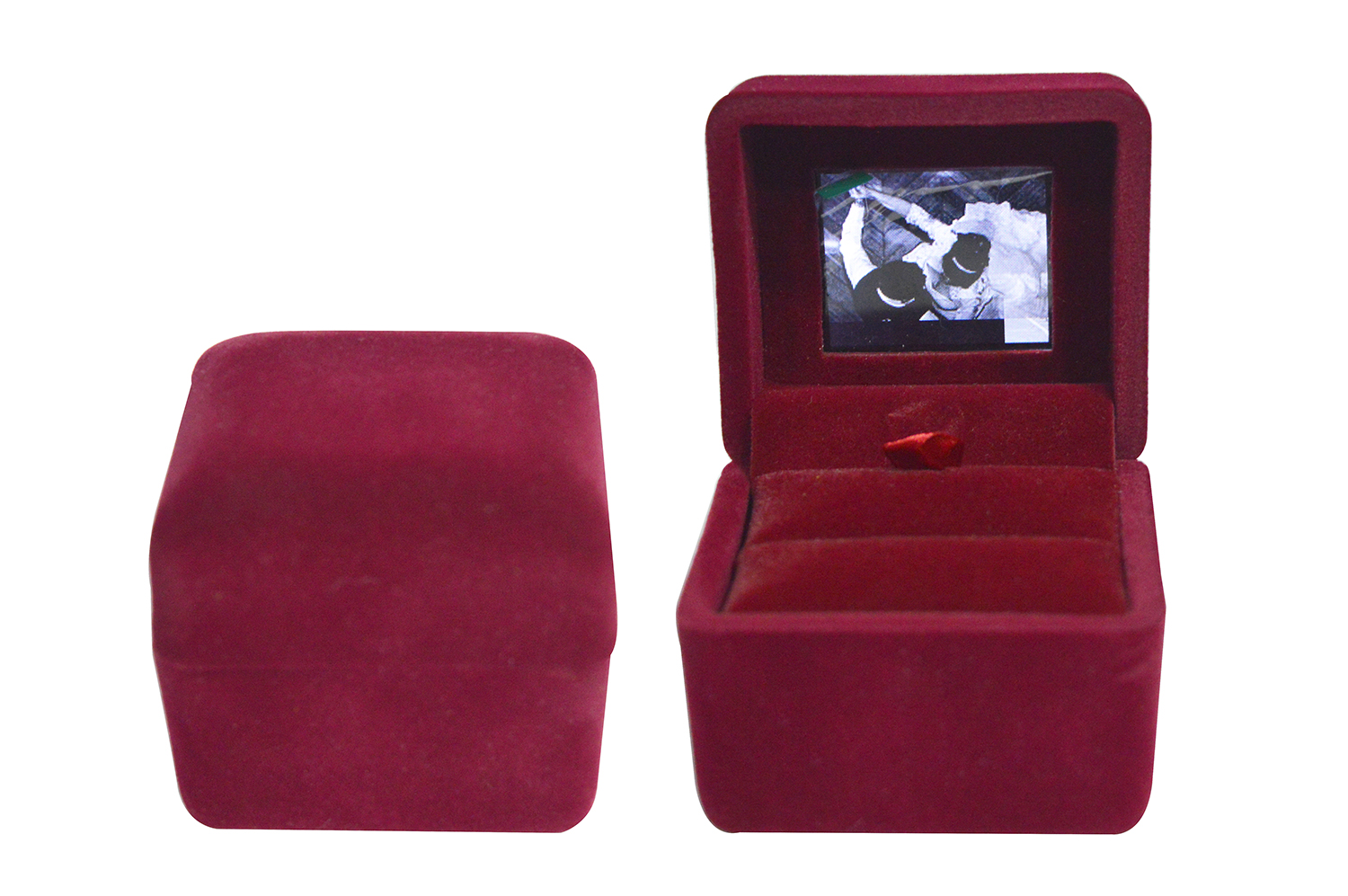 ---
Get a Quote
LCD Jewellery boxes
LCD Jewellery boxes are creative Video Jewellery Box with high-quality PU cover and latest technology. We offer LCD Jewellery boxes which have self-contained video delivery system and are uniquely portable and self-powered.�
These boxes have the unique feature of the high-quality video display. We have a range of screen sizes available and each box has a rechargeable battery. These boxes are built to meet your requirements of adding uniqueness to the jewel boxes. Best suited for gifting purposes, these boxes are widely loved by one and all. These boxes are useful for your business if you are looking for an advertisement with animation to attract customers` eyes easily. It can be used as an advertisement which is standing out among so many shelves in the supermarket. This is a kind of advertisement for your business which can work without power supply.
We at Parshwa Padmavati Industries always try and come up with innovative ideas to make jewellery keeping a fun. We are one of the leading LCD Jewellery Box Manufacturers in India that specializes in making designer jewellery boxes. We take bulk orders at wholesale prices for LCD Jewellery Box. We offer all-purpose LCD Jewellery Box, LCD Ring Box, Fancy LCD Boxes, LCD Video Ring Boxes and LCD Chain Box. Each box is unique in design and style matching different requirements. Do we need to say more to explain how amazing these boxes are? Or what if you can experience the difference on your own! Hurry and book your these beautiful little wonders.