Jewellery Pouches
Basic in design, yet very crucial, we manufacture jewelry pouches which can be essentially used to keep different types of jewelry. These jewelry pouches are great for jewelry packaging and storage. Give your customers the pouches along with the jewelry as a complimentary item and assist them in maintaining the shine of the jewelry.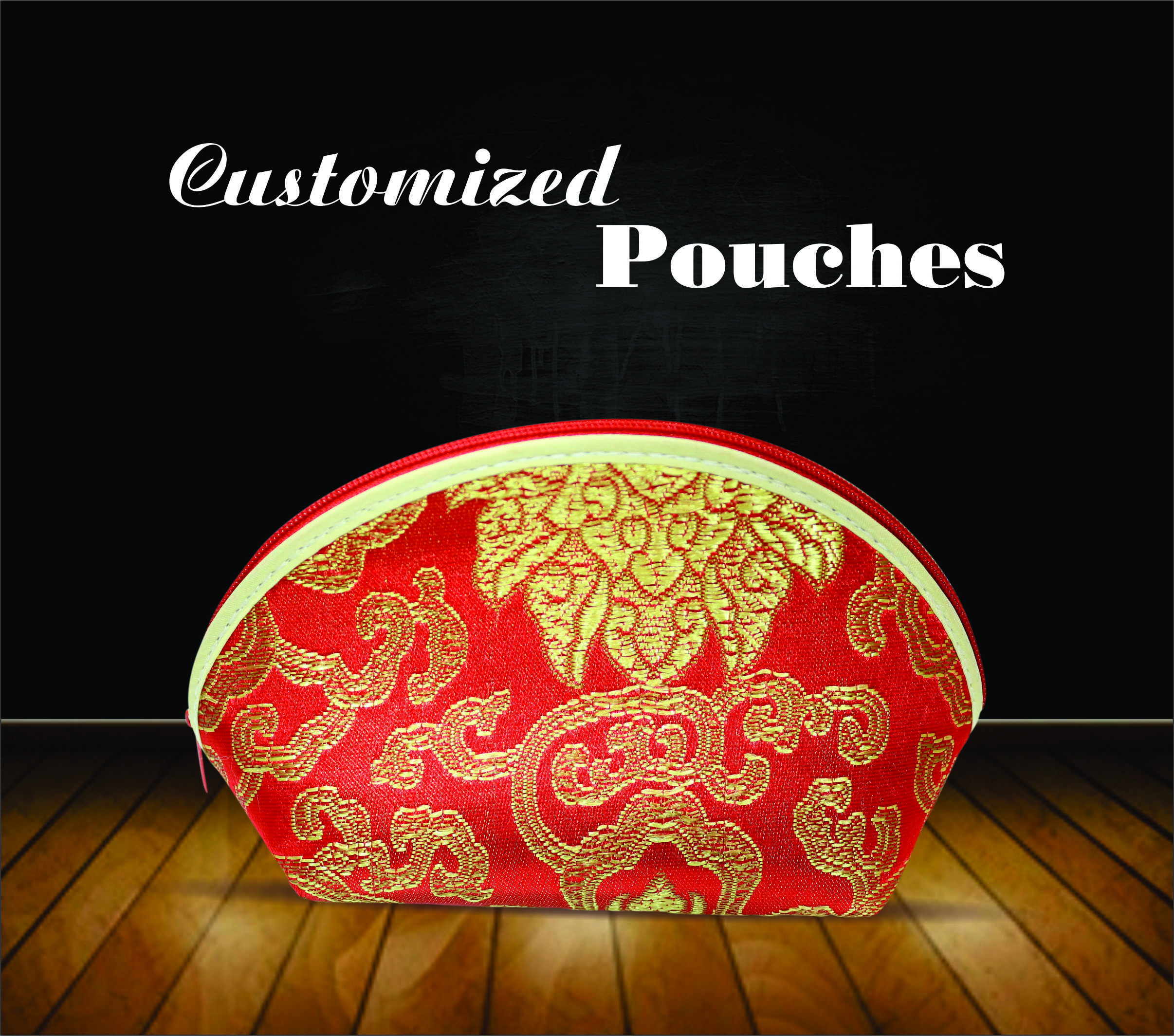 ---
Get a Quote
Jewelry pouches
We offer customization on our jewelry pouches as well. The pouches can be designed in various shapes, sizes, colors, and patterns as per your specifications. From elegant pouches to handy zip-up travel pouches, we have fabric jewelry pouches and satchels for a wide range of uses and occasions. To make a lasting impression of your business, get your logo imprinted on these pouches. This will help you in advertising your brand. We are into the business of making jewelry pouches since so long. We are is one of the leading Jewelry Pouches Manufacturers in India having a specializing in making this line of product ensuring best in class quality.
We use best rat material and our dedicated team undertakes the process of manufacturing using sophisticated technology. We are keen to find new gateways in making Jewelry complimentary items more durable and best to match all your requirements. You can place bulk orders as these are required in quantity. Bulk orders can be availed on wholesale rates for a variety of Jewelry pouches. A variety of pouches is available and we provide 5 piece set pouches for each type of pouches. We have the art of providing unique products using finest quality raw material and innovative designs. Apart from jewelry, other stuff like money or other tiny things can also be kept in these pouches which are the reason why these are tiny multipurpose bags demanded by all. You can get the name of your business printed on the pouches leading to your own range of packing pouches.